Tips for foolproof cat eyes. Ideas to make your lips a little fuller. Thicker, longer lashes. Making your lipstick last.
Scroll through quickly for all those techniques and many more.
#1 Draw A Slanted Hashtag At The Outer Corner Of Your Eye and Blend It For An Instant Smoky Effect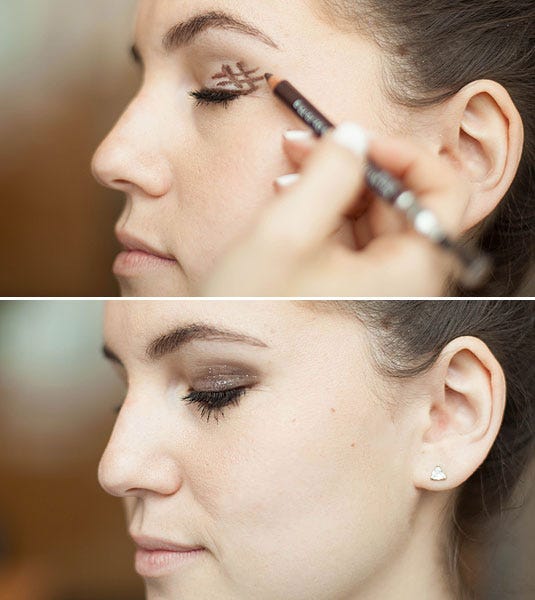 Once again, a fairly self-explanatory hack the requires no more explanation by us! There are so many people find it difficult to create that perfect signature smoky eye – most of who probably wouldn't believe that the answer really is no more than a hashtag away! Simply draw then blend for a gorgeous and instant finish!